Are you getting the most out of cabinets around your home? If not, it's time to consider a custom option. From bathroom cabinets and custom hutch designs to office cabinet creation and laundry room cabinet design in Ste. Genevieve, Bloomsdale, Zell, St. Mary, and St. Louis, MO, Lurk Custom Cabinets takes pride in customizing woodworking to meet the organizational needs throughout your house.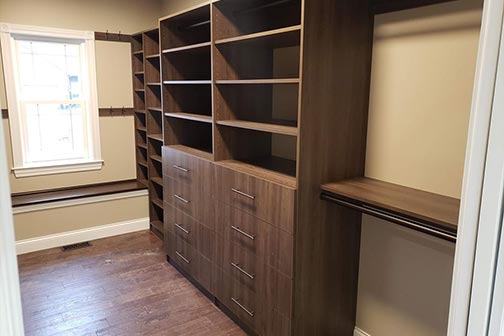 Closet Organization
Sometimes, having a closet for storage isn't enough. Your things can easily become piled up and disorganized in a closet. To ensure you're maintaining organization even when your items are out of sight and mind, it's smart to invest in closet cabinets. We can tailor our cabinet designs to meet your closet storage needs, whether you're stowing clothes and shoes, media or just miscellaneous items.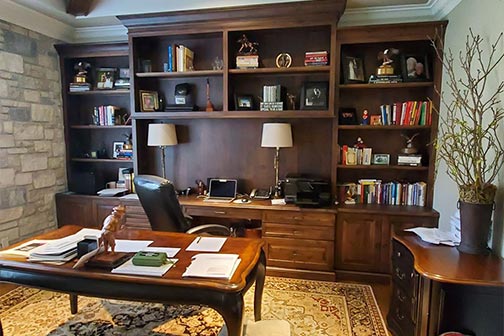 Office Cabinets
Office cabinets and shelving need to serve a variety of roles. From housing documents to displaying awards, we're prepared to craft the fixtures that will best serve your needs. Our woodworking emphasizes quality and prestige, bringing a tone of luxury and sophistication to your home workspace.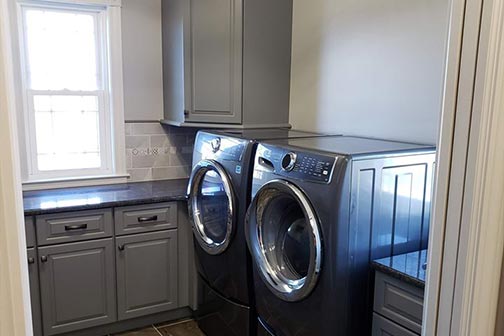 Laundry Room Cabinet Design
Don't let dryer sheets, fabric softener, detergent and other laundering supplies lay scattered around your laundry area. Instead, let us create laundry room cabinets in Ste. Genevieve, MO that house everything neatly, while raising the appeal of this niche area of your home. Who says your laundry room has to be dull and utilitarian? We'll create a laundry room cabinet design that exudes warmth.
Additional Home Cabinetry
There's ample opportunity for custom cabinetry throughout your home, to add value and functionality to your space. Lurk Custom Cabinets takes pride in designing cabinet solutions wherever you might need them, for any application. Call on us for dining room installations, living room cabinets, bedroom cabinetry, and much, much more by design.
Take Your Home to the Next Level
To consult with us about your need for laundry room cabinets and more, contact us and give us a call at 573-483-9792. We'll be happy to learn more about your design preferences, needs, wants and the application of your cabinets, to ensure we're producing true works of art.